Pressure-used seamless steel tube delivery technical conditions (EN10216-5 Stainless steel standard)
Publisher: Stainless steel pipe Factory (www.zjhstg.com) release time: 2014-8-12 reading: 2,200 times
EN10216-5 (EU standard) click to download
Pressure-used seamless steel tubes-technical delivery conditions-part 5th: Stainless Steel Tubes
Objective
This standard (en10216-5:2004) was drafted by the ECISS/TC 29 "steel pipe and fitting" technical Committee, which was appointed by the secretariat of the Commission by Uni.
Before March 2005, this EU standard with the status of the same as the national standards, in a typical text or endorsement of the form of publication, and national standards in conflict with this standard.
The standard has been handed over to CEN under the trusteeship of the European Commission and the European Union free Trade Agreement, essentially meeting the requirements of the EU Directive 97/23/EC.
For a relationship with the EU Directive 97/23/EC, refer to the Attachment za, which is an overall description of the file.
The other parts of the EN10216 standard are:
--Part I: Non-alloy steel pipe with specific room temperature characteristics
--Part II: Non-alloy and alloy steel tubes with specific high-temperature properties
--Part III: Alloy Fine-grained steel pipe
--Part IV: Non-alloy and alloy steel tubes with specific low-temperature properties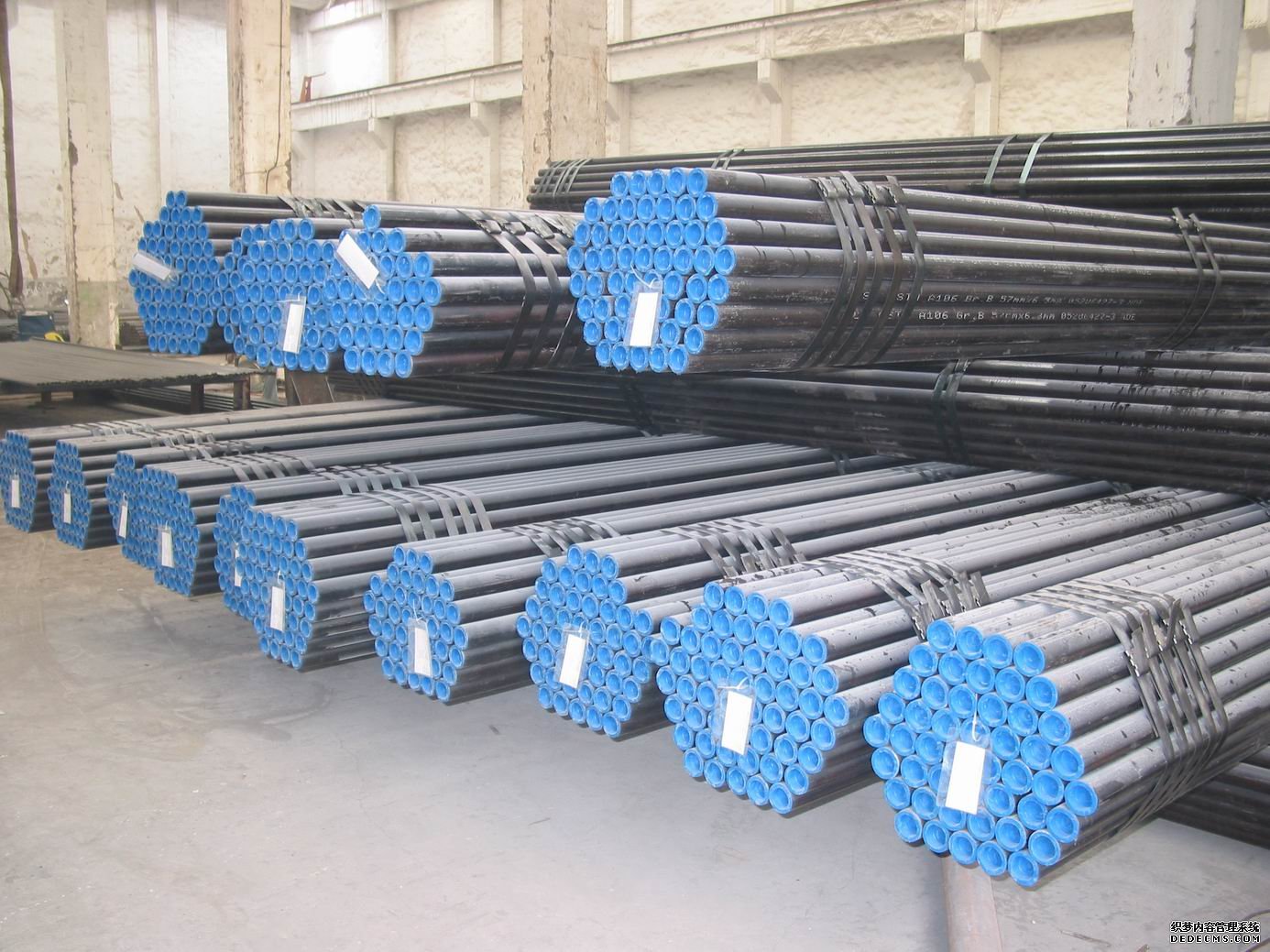 Another European Union standard for pressure-use tubing is:-en10217: Welded steel tubes for pressure loads-technical delivery conditions. According to Cen/cenelec's international practice, the following national standards organizations implement EU standards: Austria, Belgium, Cyprus, Czech Republic, Denmark, Estonia, Finland, France, Germany, Greece, Hungary, Iceland, Ireland, Italy, Latvia, Lithuania, the Principality of Luxembourg, Malta,
Netherlands, Norway, Poland, Portugal, Slovakia, Slovenia, Spain, Sweden, Switzerland and the United Kingdom. 1 Range This specification provides the technical delivery conditions for the two different test types of seamless steel tubes made from austenitic stainless steel (including Creep steel) and duplex stainless steel for pressure vessels and corrosion-resisting use at room temperature, high temperature and low temperature.
2 Reference Standards The following documents are essential for the implementation of this standard.
The date version is applicable for files with dates, and for files with no dates, the most recent version applies.
The reference document for this part of the EN10216 is as follows;
EN 10002-1, Metallic materials: Tensile test: Part 1th: Test method at room temperature
EN 10002-5, Metallic materials: Tensile test: Part 5th: High-Temperature test method
EN 10,020:2000, Grade definition and division of steel
EN 10,021:1993, general technical delivery conditions for steel products
EN 10027-1, steel grade system. Part 1th: Steel name and main symbol
EN 10027-2, steel grade system. Part 2nd: Numbering system
EN 10028-7, specification for steel plate products for pressure vessels, part seventh: Stainless steel
In EN 10045-1, Pendulum impact tests for metallic materials-part 1th: test methods
Glossary of terms for heat treatment of en10052:1993, black metal Products
EN 10088-1, Stainless steel: Part I: Stainless steel list
EN 10204, metal Products;
EN 10233, Metallic materials: tubing: Flattening Test
EN 10234, Metallic materials: Tubing: Pipe flow extension test
EN 10236, Metallic materials: tubing: Annular Tube expansion test
EN 10237, Metallic materials: Tubing: Tensile test of annular tube
EN 10246-2, non-destructive testing of Steel Tubes part 2nd: Automatic Eddy current for seamless and welded austenitic and austenitic ferritic steel tubes (except submerged arc welding) for hydraulic seals
EN 10246-6, non-destructive testing of steel tubes-Part 6th: Automatic full-perimeter ultrasonic testing of seamless steel tubes for transverse flaw detection
EN 10246-7, non-destructive testing of steel tubes-part 7th: Automatic perimeter ultrasonic testing of seamless and welded iron magnet tubes for longitudinal defect detection (except submerged arc welding)
EN 10246-17, non-destructive testing of steel tubes-part 17th: Automatic ultrasonic inspection of seamless and welded steel pipe ends for layered defect detection
EN 10256, non-destructive testing of steel tubes-qualification and competence of 1 and 2 NDT personnel
EN 10168, Steel Products: Inspection documents: Information and Description list
EN 10,266:2003, steel tubes, fittings and Structural hollow sections-definitions of symbols and terms used in product standards
EN ISO 377-Configuration and preparation of specimens and specimens for mechanical properties testing of steel and steel products (ISO 377:1997)
EN ISO 643, microscopic determination of apparent particle size of steel (ISO 643:2003)
EN ISO 1127, stainless steel tubes-dimensions, tolerances and nominal quality per unit length (ISO 1127:1992)
EN ISO 2566-2 Conversion of steel elongation value part 2nd: austenitic steel (ISO 2566-2:1984)
EN ISO 3651-2, stainless steels-determination of resistance to intergranular corrosion-part 2nd: Corrosion test of austenitic, austenitic and Tisuo (duplex) stainless steels in sulfuric acid medium (ISO 3651-2:1998)
EN ISO 14284-sampling and preparation of samples for determination of chemical constituents in steel and iron (ISO 14,284:1996)
CR 10260, steel designation system additional symbol CR 10261, Eciss Bulletin 11 Review of Practical chemical analysis method for iron and steel
3 Terminology and Definitions
The following terms are defined in detail in en 10020:2000, en 10021:1993, en 10,052:1993 and en 10,266:2003, taking into account the purpose of this specification.
3.1 Quiz Type
Classification of inspection and test grades
3.2 Employers
An organization that organizes everyone to do regular work
Note: The employer may be a tubing manufacturer, may be a supplier, or a third-party agency that simply provides non-destructive testing services.
4 symbols
For the purposes of this specification, the symbols given in EN 10266 and the following symbols apply:--TC refers to test category (test type)
Note: Symbols for delivery conditions see table 1
5 Classification and definition
5.1 Classification
According to the classification system of En 10020, the steel grades are classified as follows;
--austenitic steel (corrosion resistant or creep resisting steel)
--austenitic-ferritic body Steel
See also en 10088-1
5.2 Definition
The tubing, which is covered in the EN10216 section, has a definition of steel consisting of the following;
--en 10216-5
You can also add:
--The name of the steel under en 10027-1 and CR 10260
Or
--the steel number and EN 10027-2 are consistent.
6 information to be provided by the purchaser
The purchaser must provide the following information in the inquiry and purchase order;
A) Quantity (weight or total length or number of branches)
b) Terminology (tube)
c) Dimensions (outer diameter and wall thickness) (see 8.8.1)
d) The steel grade consistent with the En 10216 section (see 5.2)
e) Quiz type (see 9.3)
.