GAS PIPE/ERW API 5L PSL1/PSL2 X52/X56/X60/X65/X70/X80 GAS Line Pipe
OD:6mm-660mm
WT:0.3mm-22mm
L: 0.5mtr-20mtr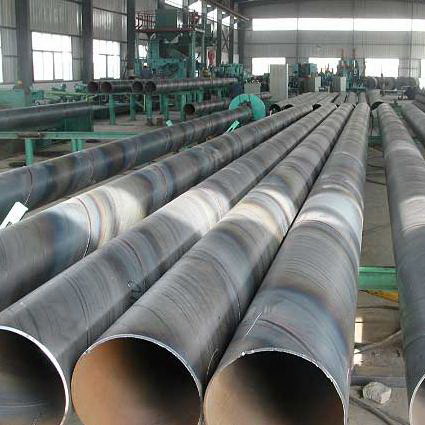 Application
Used for construction of long distance pipelines for combustible liquids and gases, nuclear station pipelines, heating system pipelines, general-purpose pipelines, vessels manufacturing, mechanical engineering and instrumental engineering.
Process
ERW (Electric Resistance Welded)
HFI (High Frequency Induction)
EFW(ELECTRIC FUSION WELDED TUBE)
Quality Standard
ERW HFI , EFW
GB/T3091 Welded steel pipe for low pressure liquid delivery
GB/T9711 Petroleum and natural gas industries--Steel pipe for pipelines
EN10217 Welded steel tubes for pressure purposes.
IS 3589 Steel tubes for water and sewage
IS 1978-1982 Steel tubes for use in transportation of oil; gas & Petroleum products
BS 1387 Steel Tubes for use for Water, Gas, Air and Steam
ASTM A53 Standard Specification for Pipe, Steel, Black and Hot-Dipped, Zinc-Coated, Welded and Seamless
DIN 2458 WELDED STEEL PIPES AND TUBES
API 5L Line Pipe
Coating Standard
ANSI/AWWA C104/A21.4 American National Standard for Cement-Mortar Lining for Ductile-Iron Pipe and Fittings for Water
ISO 21809 Petroleum and natural gas industries -- External coatings for buried or submerged pipelines used in pipeline transportation systems
DIN 30670 Polyethylen coatings of steel pipes and fittings
Steel Grade
GB/T3091 SY/T5037 SY/T 5040CJ/T 3022
Q195 Q215 Q235 Q275 Q295 Q345 08F 08 08AL 08F 10F 10 HG5 DF08 SPHC M8
BS 1387 EN10217 S185 S235 S235JR S235 G2H S275 S275JR S355JRH S355J2H St12 St13 St14 St33 St37 St44 ST52
ASTM A 53 Gr. A Gr B Gr C Gr.D
API 5L A B X42 X46 X52 X56 X60 X65 X70
GB/T9711 L175 L210 L245 L290 L320 L360 L290 L320 L360 L390 L415 L450 L485 L555
Size
ERW HFI EFW
Outer Diameter 6mm-660mm (1/16"-26")
Wall Thickness 0.3mm-22mm
Length 0.5mtr-20mtr

End
square ends (straight cut saw cut and torch cut);
beveled for welding (All line piping is square cut to the tolerance specified and bevelled to ANSI B16.25. An angle of 30º (-0º +5º) and a landing of 16 mm ±08 mm is applied. Schedule 160 material is supplied without bevelling.)
Surface Lightly oiled Hot dip galvanized Electro galvanized Black Bare Varnish coating/Anti rust oil Protective Coatings (Coal Tar Epoxy Fusion Bond Epoxy 3-layers PE)
Test Chemical Component Analysis Mechanical Properties (Ultimate tensile strength Yield
strength Elongation) Technical Properties (Flattening Test Bending Test Hardness Test Blow Test Impact Test etc.) Exterior Size Inspection Hydrostatic Test(The standard pressure is limited to 207 MPa (3000 psi)) X-ray Test.
Mill Test Certificate EN 10204/3.1B
Third party inspection SGS BV Lloyds etc.
.