API 5CT K55 and J55 oilfield petroleum casing pipe is quite similar to J55, there is no considerable distinction within the chemical composition and yield strength, howeverhigher than J55 steel pipe, K55 or J55 pipe are 654MPa and 519MPa correspondingly.
K55 Petroleum Casing Pipe
K55 casing pipe has greater mechanical and thermal fatigue resistance and crack resistance than K55. To get a thermal production well, the heavy wall K55 Petroleum casing is acceptable instead of J55 Petroleum casing pipe. The former has a greater thermal fatigue resistance home than the latter.
Parameterrs
DATA
Material
K55 and J55 Steel Grade
OD
4-1/2"~20" (114.3~508mm)
WT
5.21~16.13mm
Thread
BTC, LTC, STC
Length

R1 , R2 , R3

Range 1: 4.88-7.62m

Range 2: 7.62-10.36m

Range 3: 10.36-14.63m
In present sales, the promoting value of theses two kinds is frequently kept the same, their application is extremely equivalent. Inside the oil drilling, K55 API 5CT Petroleum casing pipe or tubing pipe is actually a comparatively popular form.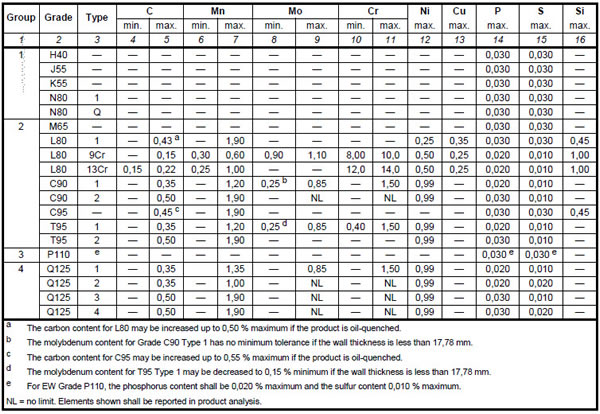 .