As welding flanges are often not welded, so that the welding flange can not be used, then we explain how to deal with the welding flange is being welded.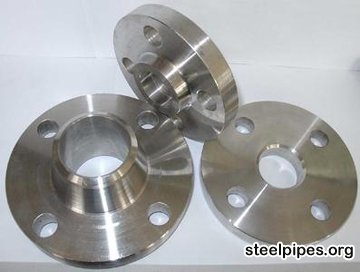 Generally speaking, as welding flanges that are being welded, we carry out inspections. During the welding process, defects should be immediately cleaned and repaired. After the welding of the caps, the quality of the weld appearance should be quickly checked. If the defects are exceeded, the temperature of the welding port is not reduced and repairs are made in time. Weld appearance quality standards are: 1, the weld surface does not allow unmelted, surface splash, surface pores. 2, uniform weld formation. 3, welding seam undercut depth of not more than 0.5mm, continuous length of less than 50mm. 4. The weld residual height is less than 1.6 mm, and local allowance is 3mm. 5, the width of the weld is 0.5-1.6mm. So, as the welding flange is in the welding process, the technical requirement of the welding flange is also professional knowledge.
Product Name: With neck flange
.