1.Outer Diameter:65-800mm
2.Length:3-12mete
3.Pressure:0.6-2.0Mpa
4.Certification:ISO9001:2008
5.UHMW drainage pipe
UHMW drainage pipe
Ultra-high molecular weight polyethylene (UHMWPE) is a kind of engineering thermoplastics with more than 2 million viscosity-average molecular weight, under the polymerization of ethylene, butadiene monomer in the catalyst.
Ultra-high molecular weight polyethylene pipe has the superior performance such as very high wear resistance, impact resistance, excellent resistance to internal pressure strength, resistance to environmental stress cracking, eminent self-lubricating, anti-adhesion, the unique low temperature resistance, good chemical stability and so on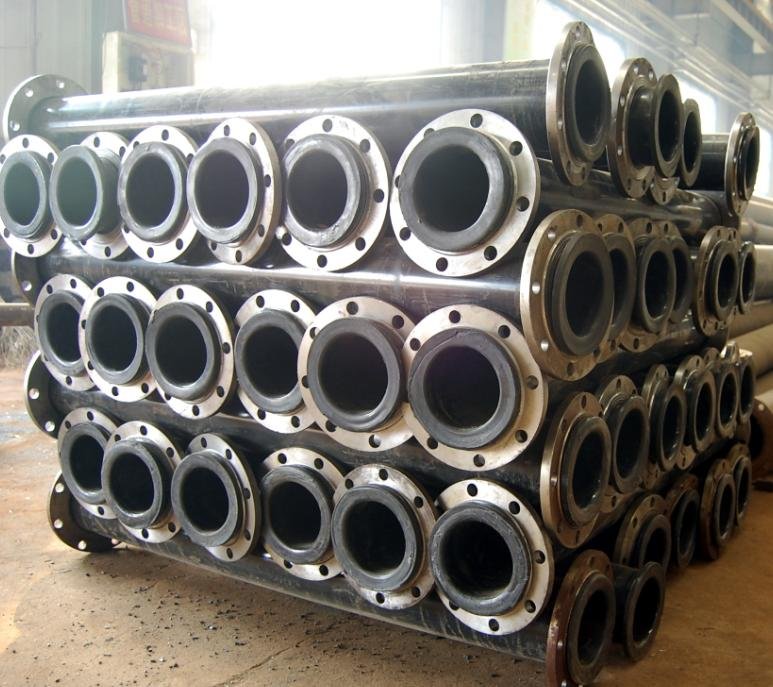 Applications of UHMWPE Dredging Pipe
Other marine applications for which dredge pipe has proven to be very suitable include temporary water surface pipelines, lines installed over marshy soils, and the removal of sludge from municipal and industrial wastewater lagoons. While the main purpose of dredging is to create, maintain or deepen navigation channels, it has slowly gained respect as a method for restoring our water resources and preventing them from becoming polluted. From the reclamation of lakes, rivers, and ponds to the removal of sludge contaminated sediment from industrial and municipal wastewater, dredging has become an environmental priority of communities.
Applications for our UHMWPE pipe include marine outfalls, marina maintenance, dredging mud and silt, lake, harbors, reservoir construction, marinas, canal, pond, wastewater lagoons, coastal, inland water areas, waterways, beach restoration, urban waterfronts and ports. Other popular uses include:marine salvage
pond dredging
land reclamation
sludge dewatering
trout ponds
wastewater lagoons
deep-sea dredging
seabed intervention
sludge dewatering
sediment dewatering
.